Concealed Carry- Classes
To Reserve a OK Handgun License Class (Concealed Carry Class) go to the Concealed Carry – Tulsa page.
——————————————————————————
Gift Certificates
Gift Certificates are available for all classes.  
Call or email me to get a Gift Certificate headed your way, or use the "Buy Now" Button below to purchase a Concealed Carry Gift Certificate(s).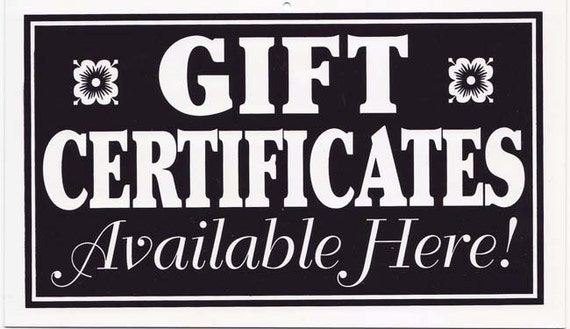 CLICK THE BUY NOW BUTTON BELOW TO GIVE THE GIFT OF PROTECTION AND PEACE OF MIND.
Buy a Gift Certificate and we will E-MAIL it to you.  Never leave your home.  See below.
———————————————————–
Go to the Firearms For Women page and regisiter for one of the class dates in green.
 $145. Prepay and registration are required. ($90 for registration and a balance of $55 due at class time for a total of $145.)
——————————————————————————-
Beginning Pistol 
Pre-payment and registration are required.
Go to tghe "Beginning Pistol" page to register for a class.
To learn the basics of handling a handgun, this is the class for you.  In this class we will teach the fundamentals of handling a handgun correctly from drawing from a holster or purse, grip ( I will teach you two grips), how to sight you gun which includes sight alignment and sight piccture, target acquisition and much more.
As with any skill set, i.e. golf, baseball, basketball, learning the fundamentals will allow you to be safe with your handgun and also build confidence and comfort.
This is a economical class as you get three hours of training and shoot three hundred rounds for only $55/person + $10/person range fee to the club. .
Please call or email me if you have any questions.
——————————————————————————-
Personal Training Handgun or Shotgun –
Rate is by the hour.
Scheduled to fit your personal schedule.
Call Firearms On Tartget at 918.857.5106 to discuss scheduing a Personal Training Session.  Personal Training is very important to build your skill set to be able to have the knowledge and confidence to defend yourself with a firearm.
——————————————————————————-
NRA Courses –   Call for course names and dates.
——————————————————————————-
NRA – Refuse To Be A Victim –
$47 (pre-payment and registration required)
Dates for 2016 are coming.  Or, better yet, schedule a private class for your work group, personal, church, or civil group.  Learn what the criminals are thinking and take steps to Refuse To Be A Victim of Crime.
Refuse To Be A Victim® is NRA's award-winning personal safety and crime prevention program. These sought-after seminars teach participants how to improve their personal safety strategies, and what techniques and tactics can be used to help avoid becoming easy victims of crime and criminals. In general, seminars heighten public awareness of what can and should be done to stay safe.
The topics that are covered in a typical seminar include:
 Psychology of Criminal Predators                                                                Mental Preparedness                                                                                              Home Security
Physical Security
Workplace Security
Parents and Children From Pre-School to College
Senior Citizens
Automobile Security
Out-Of-Town Travel Security
Technological Security
Self-Defense Physical Training
Personal Protection Devices
Persons With Physical Disabilities
Domestic Violence
Stalking
Identity Protection
This is a 'non gun' class.
Refuse To Be A Victim is a 4 hour seminar designed to offer men and women a variety of options from which they can choose to prepare their own crime prevention and personal safety strategies. The seminar covers home, automobile, physical, internet fraud, travel, telephone and personal security in general. The course provides a broad overview of actions men and women can take to minimize their chances of being victimized. See the Refuse To Be A Victim page.
________________________________________________________________________
Upcoming Dates for the NRA Basic Pistol Class:
Dates for 2016 are coming soon.
_____________________________________________
Firearms On Target:
FOT Offers Courses for Beginning Handgun and Shotgun Shooters.
Teaching Shotgun Shooters the Basics of Skeet so you can improve your score and have more enjoyment out of your shotgun shooting.
Our handgun clinics will teach you the basics of handgun shooting, that is – stance, grip, sight picture, sight alignment, trigger control, follow through and bullet placement correction. And most important we will teach you how to safely handle a handgun.
1. Always treat your gun as if it were loaded.
2. Always keep your muzzle pointed in a safe direction.
3. Always keep your firearm unloaded and action open until you are ready to shoot.
4. Always verify your target and what is behind your target.
5. Always keep your finger off of the trigger until you are ready to shoot.
Our Mission Statement: We are here to help you create a firm foundation in learning how to handle and shoot handguns and shotguns. Whether you decide to shoot for enjoyment or competition you will need to learn the basics. We feel that everyone should be able to learn the use of firearms in a safe and affordable manner. We will work with you in a comfortable environment and respect your person. We have low key and enjoyable clinics but stress safety. We are devoted to integrity, confidentiality, and service for our clients. It is our honor to serve you. Please do not hesitate to let us know how we can be of service to you.